Books for friends, from friends
Christmas is hands-down my favorite holiday. There's nothing better than watching someone discover a new present, of being a part of the excitement, surprise and, yes, I'll say it, joy.
Actually, there is one thing better, and that's being able to say "A friend of mine wrote that. I thought you might like it."
So, in the spirit of that, I'd like to suggest some amazing gift ideas, all written by friends of mine. If you see something by someone you don't know, give it a try anyway. Just tell your friend, child, parent, or spouse that I said they'd love it… because that's exactly what I'm saying.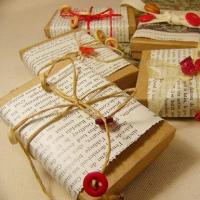 Exciting fantasy book for ages 10-12: Dragon Run, of course… and if you'd like me to sign it, just let me know.
Everyone loves a great thriller! If you know someone who likes thrillers, you need to get them at least one of Julie Compton's books – and if you feel like emailing her that she needs to write more, that would be cool too.
Books for Young Adults: Stacie Ramey is not only the best YA author I know, she's also absolutely fantastic at writing conferences. Really. She should start a "I'll be your writing conference buddy" service.
Looking for something Literary? Linda Dunlap has been a huge help with my own writing. She's a writer's writer, with a rich resonant voice and stories that have both texture and depth. If you know any adults that like short stories, get them her book. And then get them a writing journal.
Romantic Mystery… Okay, I'll admit it. If there's one genre of fiction that I know nothing about, it's romance. Suspense, however, is my first love, and  Margaret Reyes Dempsey knows suspense. (I'd be okay if you bugged her to get her next book out, too.)
A book about Autism. If you don't know anyone on the autistic spectrum, I'd be willing to bet you know someone who knows someone. Welcome To My World is a funny and touching look into what it's like to raise a child with autism. Dawn is a naturally gifted writer, who brings her experiences to life with humor and compassion. She also makes phenomenal glass dragons.
Heartwarming and funny picture books: Anything (and everything) by Rob Sanders.
How about a math puzzle book for 8-12 year olds? Okay, so I'm putting myself in this list twice. Can you blame me? The Mathfinder books are crazy cool. And yes, I'll be happy to sign them.
Enjoy!
---